Valve Repair & Replacement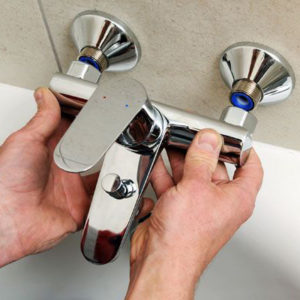 To get help with either replacing or repairing the valves in your plumbing, call GAS ON Plumbing & Heating for a fast response to your plumbing emergency.
We understand access to water is a crucial aspect of healthy living, and you may need an emergency plumber at any hour of the day. GAS ON is, after all the Sheffield and surrounding areas that never sleeps, and your busy life cannot make exceptions for plumbing failures.
Instances of Valve Repair and Valve Replacement
Valves are a crucial aspect of any plumbing system. Your plumbing system has valves in:
Sinks
Tubs
Water Heaters
Washing Machines
Outdoor Hoses
Any one of these valves could break or leak, sometimes requiring immediate attention. While many people regularly replace their washing machine hoses to prevent a catastrophic flooding situation, people seldom think about replacing the valves.
If you have noticed that your plumbing fixtures do not have the same water pressure they once did, or are sticky and hard to turn, you may need to schedule valve repair or valve replacement. While you may not need an emergency plumber in these situations, you can still count on us to fix your plumbing.
Call us now to discuss your enquiries
Plumbing Enquiries
Fields with an * are required