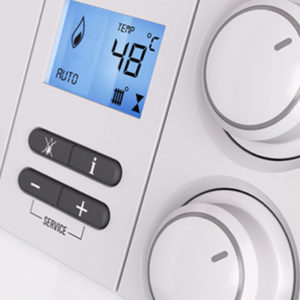 Boilers are a great way to heat your home or your water supply. We believe you should always have a reliable source of hot water for your home, and we will do everything we can to make sure your boiler is working properly. You can always count on us to respond immediately to your call. Whether you need a maintenance, installation or repair we will get the job done quickly and professionally so that you don't have to live with a broken boiler.
Boilers are a great source of hot water and have long, reliable life spans as long as you take good care of them and schedule regular boiler services. Just like any other heating system, boilers should ideally be inspected on an annual basis to avoid unexpected breakdowns and repairs.
High quality and affordability don't often go hand in hand, but if you are on the hunt for boiler or plumbing services that are competitively-priced as well as reliable, you don't need to look any further than GAS ON Plumbing & Heating. We make it our business to give you the best possible heating and plumbing services without emptying your bank account in the process.
Call us now to discuss your enquiries
Heating Enquiries
Fields with an * are required