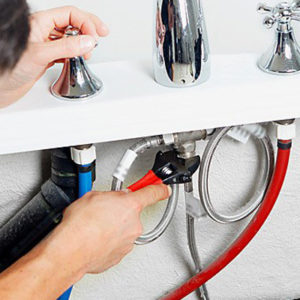 GAS ON Plumbing & Heating is not only here to help you out when you're in need of an emergency plumber, we also want to make sure your plumbing is always in working order by offering professional plumbing maintenance services. Just because it does not seem as though there's anything wrong with your plumbing does not mean that everything is fine. By having a  GAS ON plumber come out to take a look at your plumbing system now, there's a very good chance you can avoid future plumbing emergencies.
GAS ON Plumbing & Heating can work with you to come up with a yearly inspection schedule for plumbing maintenance so you have an easier time of remembering when it's time to have your plumbing system inspected.
Some of the advantages of yearly plumbing inspections include:
Avoiding increased water bills caused from leaking pipes
Having less of a chance of needing an emergency plumber
Avoiding water damage to your floor boards and electronic equipment
You might not notice it if you have a leak behind an appliance in your residence, but a  plumber from GAS ON Plumbing & Heating can catch it before it becomes serious and causes more damage than necessary.
Call us now to discuss your enquiries
Plumbing Enquiries
Fields with an * are required